Christmas Day, 2015. I've been up since 4am, looking at the Tree and all those gaily wrapped boxes that have the magical property of bringing happiness and smiles to the faces of all my children, and as well to yours. The Tree stands prominently in it's place right smack dab in the middle of our huge living room window, just like when I was a child. Not forgetting the birth of Christ, one can find no greater symbol, (except for St. Nick himself), to show the power of the season, or express the season's sentiment, better than the Christmas tree.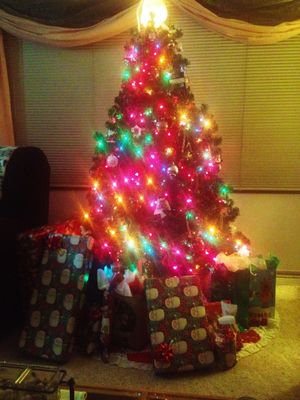 Our Tree sits in our NEW house, and is a testament to the fact that this is no longer just our house. It is OUR home!  
Merry Christmas, folks! Let the "magic" begin!